[av_section color='main_color' custom_bg='#000000′ src=" attachment=" attach='scroll' position='top left' repeat='no-repeat' video=" video_ratio='16:9′ min_height=" padding='default' shadow='no-shadow' id="]
[av_one_full first]
[av_heading tag='h3′ padding='10' heading='Restoration' color=" style=" custom_font=" size=" subheading_active=" subheading_size='15' custom_class="][/av_heading]
[av_textblock ]


Our restoration division serves customers who have suffered a total or partial loss to their home, commercial or industrial property. These losses are typically the result of flooding, fire, auto vs. structure, vandalism, storms, explosions and other disaster related incidents. It is our job to respond to any emergency related situation, provide mitigation services and then work to begin the reconstruction process. We have nearly 20 years of experience in the disaster restoration industry and are also experts in the insurance claims process. We are prepared to work with you and your insurance company to help settle your claim.
In most cases, we are referred by the insurance company directly to serve you as a preferred emergency services and reconstruction vendor.
RESIDENTIAL RESTORATION
With over 20 years of experience in the restoration industry, CA Construction is prepared and capable of handling any residential project. We strive to ensure that our customers are always informed on the status of their projects. At CA Construction, we understand the emotional trauma that most of our customers have experienced after their home has been damaged or completely destroyed; therefore, we are committed to serving our customers promptly, with the highest sense of urgency, while maintaining the highest quality craftsmanship and customer service. CA Construction is committed to helping you through the restoration process so that your life can return to normal.
COMMERCIAL & INDUSTRIAL RESTORATION
Our staff understands the importance of completing commercial and industrial projects on time and efficiently to minimize or eliminate any inconveniences that could potentially effect an operation at work. We accommodate a wide range of operations and have the resources to work after hours and around the clock. We will also provide other special accommodations to make the restoration process easier and more manageable for our customers. It is important to us that we strive to be the best at what we do and we realize that you must work to do the same in your business; therefore, you can be certain that CA Construction will manage your project efficiently and effectively so that you may concentrate on the needs of your business and not have to worry about the restoration process. It is our goal to mitigate your losses, protect your investments and restore your property quickly so that your operations can get back on track.
EMERGENCY SERVICES



We are on call and at your service 24 hours a day, 7 days a week. No matter what time of day or night you can always depend on our emergency service staff and trust that they are immediately deployed upon receiving your call. It is our goal to ensure that your property is protected as quickly and safely as possible and that the risk of further loss is reduced or eliminated.
If you have a project or an emergency situation that needs special attention you can always depend on CA Construction to provide you with the best service.
We provide the following emergency services:
• Water Extraction
• Structure Drying
• Environmental Remediation
• Crime and Trauma Scene
• Decontamination
• Smoke and Odor Control
• Demolition
• Board-Up
• Roof Covering
• Temporary Repairs
• Shoring
• Leak Detection
• Plumbing Repairs
• Electrical Repairs
• Catastrophe Services
• Estimating Services
• Consulting Services
• And More
[/av_textblock]
[av_textblock]
Please call us anytime, day or night, at (951)781-8055.
[/av_textblock]
[av_heading tag='h3′ padding='10' heading='Restoration Services' color=" style=" custom_font=" size=" subheading_active=" subheading_size='15' custom_class="][/av_heading]
[av_toggle_container initial='1′ mode='accordion' sort="]
[av_toggle title='Water' tags="]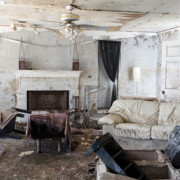 Our certified water restoration technicians are prepared to immediately begin the water extraction and structure drying process upon arrival. After making a thorough evaluation of the situation our technicians will determine the best course of action to stop the intrusion and to remove all of the water. They will strategically position water extraction equipment throughout the structure and build containment barriers to isolate the affected areas. Our team will then monitor the project frequently to ensure the water extraction is progressing well and to assess whether the right amount of equipment is always being used for optimum efficiency during the water extraction process.
[/av_toggle]
[av_toggle title='Fire' tags="]

CA Construction understands how critical it is to provide immediate attention to a fire damaged property. Following a fire there are chemical reactions that may continue for weeks following the blaze being extinguished. These chemical reactions can have a devastating effect on your property and personal belongings if they are not addressed quickly. CA Construction provides a full range of fire damage services to customers that have suffered a fire loss. We will work to help salvage those items that could never be replaced and we will also take special care in restoring your property to its pre-loss condition. Our fire damage services include debris clean up and removal, demolition, temporary services, structural cleaning services, soot removal, odor control, and reconstruction.
[/av_toggle]
[av_toggle title=' Disaster and Accidents' tags="]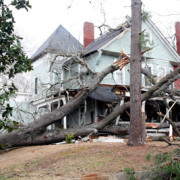 Accidents happen and there are times when preventative measures fail. CA Construction is familiar with accommodating the most unusual, unexpected and catastrophic incidents, then providing reconstruction services to bring things back to normal. We have seen cars in living rooms, tractors in kitchens, houses sliding off of hills, trees on buildings, mud filled homes, tornado damaged structures and meth labs explode. There aren't very many things we haven't seen. Every project is different and presents its own unique challenges; CA Construction is prepared to handle your situation and has the experience to effectively manage projects that are highly complicated and potentially dangerous.
[/av_toggle]
[av_toggle title=' Mold Remediation' tags="]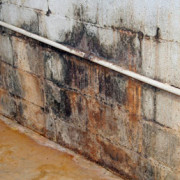 CA Construction uses the most technologically advanced equipment and procedures to remove visible traces of mold and mold that can hide in those unseen areas. Our team will work with your industrial hygienist to provide you with a thorough mold remediation project. CA Construction conducts mold remediation projects under the direction of an industrial hygienist who is hired by the customer. This is a measure that is taken to provide you with the most thorough pre and post remediation inspection and to make sure that we don't miss anything during the remediation process.
[/av_toggle]
[av_toggle title=' Reconstruction' tags="]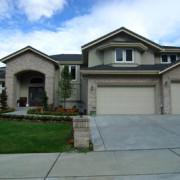 You can be certain that our team truly understands every aspect of the reconstruction process. We will work with you and your insurance company to make sure that everything is restored or reconstructed properly to its pre-loss condition. Our team consists of highly trained construction and project management professionals who are experts in construction estimating, project planning and production. We will manage your project in a collaborative effort with engineers, building officials and design consultants to make sure that each phase is properly executed.
[/av_toggle]
[/av_toggle_container]
[/av_one_full][/av_section]